You may have noticed my beautiful new social media icons at the top right of my blog.  My original ones disappeared suddenly a few months ago and I just didn't have the money for a high-priced blog designer to fix it.  So I did what I could on my own and muddled through with something less than what I really wanted.  But this week I got those fixed as well as a few more little tweaks that needed doing.  I highly recommend Eagle Blog Design if you have some blog work you need done for a very reasonable price!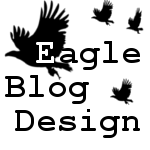 I have to give a big shout out to my husband for something he did for me.  There was a nail polish color I'd seen on a friend and had been looking for: OPI Cajun Shrimp.  Everyone was sold out.  Michael's a courier, and this week he looked at every drugstore and grocery store he stopped at on his route until he finally found it for me.  He's a keeper.
You may remember I mentioned that a psychic would be visiting our writers' group meeting last Saturday.  It was wonderful!  She talked a lot about crystals, their uses, and how to work them into stories.  She also came around to each of us (and it was a pretty large group) and "read" us individually.  She said I had a lot of ideas and needed to focus.  I was kinda stunned when she didn't mention my chronic pain at all, and said my "aura was clear".  Really?  I have to admit, I was doing my best to make sure I gave no outward signs of pain during the meeting.  I was fully medicated, wearing makeup and jewelry, and forced myself not to touch my neck or roll my shoulders even once while she could see me, which was tough because the meeting ran long.  But she was convincing enough that I ordered a few crystals on ebay and pulled several more out of my son's rock collection.  I'll take help wherever I can get it!
Both my boys are home for the summer and I'm savoring it.  I love the sounds of gunfire from the XBox360 melded with the sound of a drum practice pad.  On stormy days we've lounged on the sofa and watched X-Men movies and Zombieland.  This is what moms of boys do.
John brought up his math grade enough to earn the right to go to Shakespeare Camp this summer, so I'm splurging on that even though our finances are shaky.  He didn't get to do any camps last summer because of my limitations, so this year he's going.  He's been several years before and he's always loved it, and I adore going to their final performance on the Central Park stage.  It's pretty fabulous.
I've been battling the oddest problem the last couple of months – horribly chapped lips.  I mean like "I've been on an Arctic expedition" chapped.  Cracked, bleeding, painfully chapped.  I've been trying everything, and then I finally got my hands on some beeswax lip balm from Earthy Browns and twenty-four hours later you'd never know I had a problem.  I'm all healed and soft, which is good since Michael obviously deserves a kiss for the nail polish, don't you think?
I'm asking for prayers for one of my best friends, Dianna, as she prepares for her fifth baby to be born.  I think it's going to happen this week, and I'm a little nervous because she labors so fast and lives too far from the hospital for my comfort.  So I'm praying not only for a healthy baby and mother, but for a baby born in the hospital, not in the car.
For more Quick Takes, visit Conversion Diary!
Priced at just $4.99, it is now available in every format your little heart could desire at Smashwords, or, if you prefer, it's also for sale in a Kindle version at Amazon or a Nook version at Barnes and Noble!