Kim's Dancing Eyes
 My friend Kim blogs about Oposoclonus Myoclonus Ataxia Syndrome.  This is a rare but life-altering syndrome that is often misdiagnosed.  Please help spread the word!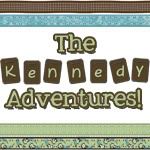 The Kennedy Adventures My good friend Dianna's blog.  She has the most beautiful children in the world, and she's always got something interesting to say.  This is also the home of Saints and Scripture Sunday, one of my favorite memes.
Beverly's Back Porch My Aunt Beverly is the best cook in the world (seriously, she is) and she's so funny she could make a dog laugh.  Stop by and find your new favorite recipe.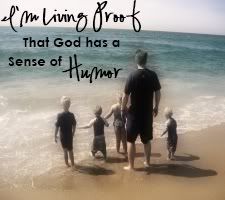 I'm Living Proof That God Has a Sense of Humor
Helene is one of my favorite bloggers.  Her writing is fabulous, due in part to the fact that her subject matter (her two sets of twins) is endlessly entertaining.
My Kids Might Be Martians One of the first blogs I ever followed, and for good reason.  Amanda is drop-dead funny and doesn't care if she breaks all the rules.  You want an example of a blogger with a VOICE?  Here you go.
Alaskim
 Kim lives in Alaska and blogs about her four kids, her beagle, and the occasional moose that wanders into her backyard.  The photography is stunning!
154 Hidden Court
MJ and I have decided we are twins separated at birth – except that she is several years younger than me.  The only difference we've been able to find is that I don't like coconut – seriously, that's it.  So if you like me enough that you're reading this page you're gonna love MJ.
Enjoying the Small Things I can't decide which I love more, Kelle's writing or her photography.  Thankfully, with this blog I don't have to choose.
Tiny Buddha Each post is a treasure.  It's the only blog I never skim.