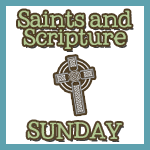 In nothing be anxious, but in everything, by prayer and petition with thanksgiving, let your requests be made known to God. ~Philippians 4:6
A couple of months ago when my neurosurgeon called with the "bad news" that my myelogram was abnormal and that I needed repeat surgery I responded, "Yes, I know, I pulled up the report.  I'm so happy!"  There was a long pause, and he proceeded to tell me how bad the situation was – how completely screwed up my cervical vertebrae were and how many weird places tidbits of metal hardware from my last surgery had migrated to. (No, he didn't say screwed up or weird, but that's what he meant.)  He told me that the risks of complications were increased because this would be my third surgery, yada yada yada.  I continued to do my happy dance.
As my surgery date draws close I am as excited as a kid waiting for their birthday party.  Co-workers will ask, "How long until surgery?"  and I'll reply, "Four days!  WOO HOO!" with a huge smile.  They usually wander away with a slightly confused look, probably wondering what sort of medication I'm on and where they can get some.  Even though I'm a worrier by nature, I just can't worry about this surgery.  The chance – just the POSSIBILITY of reducing this pain at all is the answer to my prayers.  I accept it and celebrate it unconditionally.  I won't be blogging for the next week or so, but some fabulous friends of mine have volunteered to keep you entertained.  Please drop by and show them some comment love!