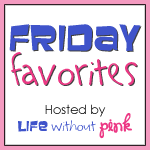 Buried With Children I remember those days so well! Michael and I developed our own shorthand sort of conversation for those years when one was running out the door as the other was running in, or we were never in the same room because we had a man-to-man defense going on the kids.
Kim's Dancing Eyes This post inspired me for many reasons. Most importantly, my friend Kim, who is recovering from a life-changing illness, is taking her very precious time and energy to write blog posts for the purpose of helping those newly diagnosed with OMA/OMS.
The Kennedy Adventures This post from my good friend Dianna has stuck with me this week and worked its way into my subconscious. I need to realize that not only do I have something to offer others, but I need to accept the help others are offering me. I don't have to suffer alone! And this post also features my current favorite Saint, Saint Gemma, patron saint of back pain sufferers.
Stories That Are True And speaking of Gemmas, here's one you really need to follow. Her posts are infrequent, but all are so well-written that they are luscious little treats when they do appear.