We also have joy with our troubles, because we know that these troubles produce patience.  And patience produces character, and character produces hope.  And this hope will never disappoint us, because God has poured out His love to fill our hearts." ~Romans 5:3-5
The past two – well, nearly three years I've been telling myself that God is trying to teach me patience.  It hasn't been going well.  I've made progress, but it's been minuscule.  I'm still one of the least patient people you'll ever meet – ask my friends and family – they'll tell you.  But if patience produces character . . . and character produces hope . . . then I guess I'll keep trying. 'Cause hope is something I'd like a lot more of around here.
What has inspired you this week?  Drop by Saints and Scripture Sunday and  Spiritual Sundays and share.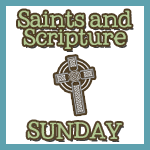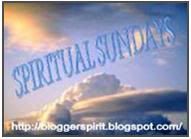 Priced at just $4.99, it is now available in every format your little heart could desire at Smashwords, or, if you prefer, it's also for sale in a Kindle version on Amazon!!