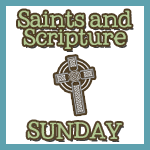 Be merciful to me, LORD, for I am in distress;
my eyes grow weak with sorrow,
my soul and body with grief. ~Psalm 31:9
Earlier this week a bright, beautiful, talented girl graduated from high school.  Then, Friday morning, she was gone.  I cannot imagine the grief her family must be suffering.  All I can think to do it pray – pray that God grant them strength.  Please, if you are the praying sort, add Paige's family to your prayer list.  If not, at least let this remind you to not take those you love for granted.  We never know when they might be taken from us.