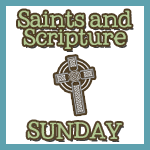 Sow your seed in the morning,
and at evening let your hands not be idle,
for you do not know which will succeed,
whether this or that,
or whether both will do equally well.
~Ecclesiastes 11:6
On November first I decided to participate in National Novel Writing Month, or NaNoWriMo for short.  The premise is simple: Write a novel of at least 50,000 words in one month.  It's not about having a clean, flawless, finished work that's ready to send to agents or publishers.  It's about pushing through, getting your characters and your storyline developed enough to see if what's in your head can be turned into a novel.  And guess what?  I did it! I've always been the first to say "I don't have time" for this or that, but this month I proved to myself that I can MAKE the time.  I didn't realize I had any time to spare, and I'm not sure where the time I used for writing came from, but somehow it worked. Now what should be my December project?