"Blessed is the man who trusts in the Lord, and whose hope is in the Lord.  For he shall be like a tree planted by the waters, which spreads out its roots by the river, and will not fear when heat comes; but its leaf will be green, and will not be anxious in the year of drought, nor will cease from yielding fruit."  ~Jeremiah 17:7-8
I've been following 31 days of promises and truths at Cat Moore's blog, and I highly recommend it.  Even if things are all hunkey-monkey for you right now, bookmark it for when things aren't.  Things are not hunkey-monkey around here right now, and Michael and I tell each other at least a dozen times a day, "It's gonna be OK."  And I'm trying to be strong enough in my faith to really believe that everything's going to be OK.
But I'm in a new position.  For the first time in my life, I can't make it OK.  I've always been the person who made everything OK.  "I'll take care of that."  "Don't worry, I can fix it."  That was what I loved about being a nurse – looking a patient or a family member in the eye and saying, "This is going to be OK." and then working my ass off to make it OK.  So I'm learning something new.  I'm learning to just trust that everything will be OK and let go of the worry.  Of course if this were a class I'd have about a D- right now, but I'm trying.
What's going on with you this week?  What are learning?  Spiritually?  Drop by Saint and Scripture Sunday and  Spiritual Sundays and share.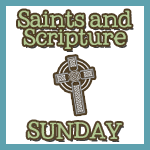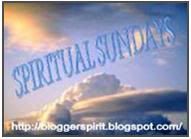 Priced at just $4.99, it is now available in every format your little heart could desire at Smashwords, or, if you prefer, it's also for sale in a Kindle version on Amazon!!