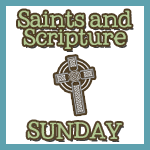 Psalm 119:28
My soul melts from heaviness; Strengthen me according to Your word.
I apologize. I haven't been very present the past couple of weeks (and especially the past week) in the blog world, on Twitter, or on Facebook. I haven't always promptly returned emails or phone calls. In person I may have often seemed distracted and short-tempered. I sincerely apologize. I have been overwhelmed with sadness. My soul has been melting from heaviness. I am surrounded by loss. So many people close to me have experienced horrible, life-altering losses recently, and there has been nothing I could do to lessen their suffering. Thankfully, all these people are strong and brilliant, and all have family and friends who love them and will be there to give them strength for the difficult road ahead. Some of these are not my stories to share, but one is. My good friend, Kim (not the one who ran the Triathlon last Sunday, but the one who always runs the Mini-Marathon Derby Week) has been stricken with a rare and bizarre disease. She has started a blog called "Kim's Dancing Eyes" to chronicle her journey, which will hopefully help other victims of this syndrome and their families. Please read her story and share it with others. This is a disease that is often misdiagnosed, and prompt diagnosis and treatment is vital to recovery.
I want to thank some of those who have strengthened me this week when I most needed it. Kim R, thanks for not giving up on reaching me by phone. Our conversation inspired me so much! Dianna, thanks for checking on me every day, even when my responses to your Tweets were borderline obscene. Lisa, thanks for the Cougar Outing to see Eclipse – a shirtless werewolf was EXACTLY what I needed. Michael, Aaron, John, and Catherine – thanks for putting up with me (as always). Mom and Beverly – thanks for checking in on me and on Kim. And everyone at CardioVascular Associates and Baptist East – thanks for not calling me on being such a bitch this week.