This past Friday was the Feast Day of Sts. Simon and Jude.  St. Jude, of course, is the patron saint of lost causes.  There were times in the past week when I felt certain aspects of my life were lost causes.  I've been given reason to hope there may be hope on the horizon, though, so I'm just going to try to trust in God and His timing.  But saying a Novena to St. Jude certainly can't hurt.

 To Saint Jude, Holy Saint Jude, Apostle and Martyr, great in virtue and rich in miracles, near kinsman of Jesus Christ, faithful intercessor of all who invoke your special patronage in time of need.  To you I have recourse from the depths of my heart and humbly beg to whom God has given such great power to come to my assistance.  Help me in my present and urgent petition, in return I promise to make your name known and cause you to be invoked.  Saint Jude pray for us and all who invoke your aid.  Amen

What prayer or scripture has inspired you this week?  Drop by Saints and Scripture Sunday and Spiritual Sundays and share.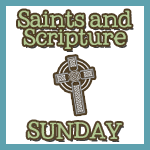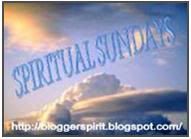 Priced at just $4.99, it is now available in every format your little heart could desire at Smashwords, or, if you prefer, it's also for sale in a Kindle version at Amazon or a Nook version at Barnes and Noble!