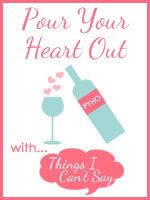 This is my first time taking part in "Pour Your Heart Out" with Shell at Things I Can't Say, but as I looked through some old pictures I knew I had to share this. This child terrified me:
That's John at about age three. We called him Jack then, and he usually didn't respond. He went where he was going to go and did what he was going to do, no matter what anyone else said or did. He apparently felt no pain and had no fear. He had long ago learned to unlock a dead-bolted door, lock car doors from the inside, and stack things around the house so he could climb as high as he liked. He had opened Aaron's hamster cage, taken Bert out, and given him a bath. He had smeared poop all over the felt of the pool table and paint all over the hardwood floors. We couldn't take him to a restaurant, and shopping was a brutal experience.
He terrorized other children at story time at the local library, and was so poorly behaved at Mother's Day Out that the director herself wrote out a five-page description of his behavior issues and told us to "get him evaluated". She had absolutely nothing positive to say about him. I withdrew him from the program, cried for several hours straight, and made the appointments. I wondered what we'd done wrong, what we'd forgotten, where we had failed as parents. We'd done fine with our older child, he was sailing through elementary school, getting rave reviews from everyone.
The pediatrician said he was perfectly fine, just "busy". The therapists and educators at the long-awaited "evaluation" said he was fine, slightly behind in a couple of areas but ahead in others, and chastised me for taking an appointment that could have been used for a child with "more serious issues".
Today John is a sweet, thoughtful, creative 11-year-old. He is on the Honor Roll, participates in several extracurricular activities (of his choosing) and enjoys spending time with his friends. His teachers appreciate his sense of humor and his skill with all things technical. But when I look back at those old pictures and see that look on his little toddler face I still get a chill remembering days when I had no idea what was coming next.