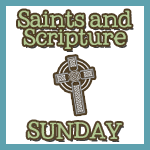 Seek God's will in all you do, and He will show you the path to take. ~Proverbs 3:6
I'm not sure what path I'm on, but sometimes I feel like it's just a big circle.  A huge circular path with a lot of steep hills and treacherous, rocky slopes.  And perhaps some nasty, muddy spots that were unavoidable.  Yes, there have certainly been some clearings with breathtaking views, and I've had good companions all the way.  But there's something new coming up (a new pain management doctor) and I'm praying I make the right decisions if there are different paths to be chosen.  This will be my third pain management doctor, I don't know yet how soon I'll be seeing him or her, and I have some trust issues with physicians in general and pain management specialists in particular right now.  I don't want my mistrust to get in the way of a treatment or procedure that could help me, but never again will I be on the "let's try everything" plan.  So I suppose all I can do is be still and listen to what that soft voice in my head tells me when the time comes.
Priced at just $4.99, it is now available in every format your little heart could desire at Smashwords, or, if you prefer, it's also for sale in a Kindle version at Amazon or a Nook version at Barnes and Noble!