I've been ready a daily prayer book for Advent, with scriptures, prayers, and other spiritual readings for the morning and evening of every day of Advent.  One of the earliest readings concerned St. Catherine, a reclusive Sister of Charity in France in the 1800's.  During a vision early in her religious life St. Catherine described the exact design of what is now known as the "miraculous medal", as it is said that those who wear it will receive favors through Mary's intercession.  She refused to speak publicly about her visions to anyone but her confessor, but this is even now one of the most commonly worn and well-recognized religious medals.
One of the few quotes attributed to her is: "God always speaks to you when you approach him plainly and simply."
I've been wearing one or the other of these constantly throughout Advent, and I find them comforting. Are there items, readings, or scriptures that have brought you comfort or inspiration this week?  Share them at Saints and Scripture Sunday and Spiritual Sundays.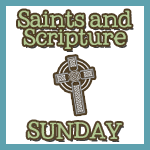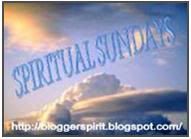 Priced at just $4.99, it is now available in every format your little heart could desire at Smashwords, or, if you prefer, it's also for sale in a Kindle version at Amazon or a Nook version at Barnes and Noble!