Why is it that the Lord's Prayer has brought me to the verge of tears every time I've said it aloud for the past many months?  I can't even remember how young I was when I first learned it, probably in the nursery at the small country church where my aunt now is, some Sundays, in charge of the little ones.  It was a difficult adjustment seventeen years ago when I had to learn to say it the "Catholic Mass" way, waiting for words from the priest before I was allowed to finish.  Last night I said it holding the hand of my father-in-law.  For those of you who know me, please close your mouth or you're gonna catch a fly.
I went to Mass alone, but my father-in-law's best friend caught my eye and beckoned me forward before I had taken a seat further back in the church.  He is a recent widower, a lovely, thoughtful, and charming elderly man.  He is a true Southern gentleman, one whom could be dropped into absolutely any situation and handle it with aplomb.  He has been trying to convince my father-in-law to attend church regularly with him.  Tom, my father-in-law, didn't say any of the responses during Mass, sing any of the songs.  But when the time came to pray the Lord's Prayer he took my hand.  I have to be honest and say I would not have made the overture.  We have unresolved issues.  Issues that involve his late wife, my mother-in-law and very close friend.  We quarreled throughout her descent into the Hell on Earth that is Alzheimer's Disease, but he called me at 3:30 am the morning she passed away as I'd asked him to do and I rushed to be there for her.  I was so angry over so many things, but I calmly pushed for the things I knew would have been important for Pat at.  She had a funeral Mass.
I've harbored resentment towards him for so long, not for wrongs done to me, but for wrongs done to my friend, which are sometimes harder to let go of.  But last night, as I uttered the phrase "as we forgive those who trespass against us" I just let it all go.  Pat forgave him many years ago – how self-absorbed of me not to let it go before now!  Not that we're going to be best buds or anything.  I invited him over for supper tomorrow night, though.  We'll see.  Pot Roast with potatoes, carrots, and rice bread.  A few short weeks ago it was "Give us this day our daily bread" that choked me up.  That's progress, right?

What prayer or scripture has inspired you this week?   Drop by Saints and Scripture Sunday, Scripture and a Snapshot, Sunday Snippets, Spiritual Sundays, Hear it on Sunday, Playdates with God,Word Filled Wednesdays, Walk With Him Wednesdays, iFellowship, Planting Mustard Seeds, Good Morning Girls,  and Journeys of Faith Fridays to share!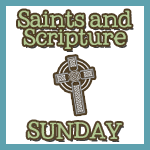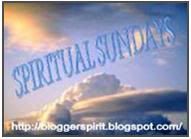 Priced at just $4.99, it is now available in every format your little heart could desire at Smashwords, or, if you prefer, it's also for sale in a Kindle version at Amazon or a Nook version at Barnes and Noble!